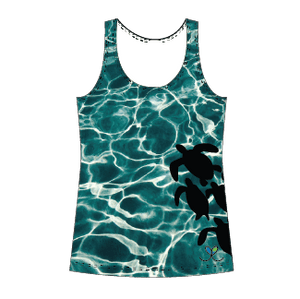 Sea Turtle tank top
I haven't yet given the tank top to my granddaughter...I know she will love it
Shell yeah dude, turtally cool!
Light cool material with endurance for active wear makes this turtle tank a must for summer!
Sporting reflective water hiding sea turtles in the corner has a refreshing feeling wherever you go.
I absolutely love advocating every time we get a compliment on our unique clothes that it's not only chic, it's environmentally friendly and helps protect endangered species.
A constant reminder we can all do our part towards becoming the endangered worlds advocate!
---