Join us on our mission!
Eco Evie's mission is to promote our world's well-being, making garments entirely from recycled water bottles, and donating a portion of each sale to endangered animal conservation efforts.  Help us help our earth, one water bottle at a time!
Read more about Evie!
2023 Limited Edition pieces are back for Holiday shopping! Get yours today before they are gone for good!
---
Vaquita Porpoise
The smallest relative of the dolphin, Vaquitas are about the size of a middle schooler, and are the most rare marine mammal on earth. Living exclusively in the waters of the Gulf of California in Mexico, there are thought to be just 10 left in the wild. Let's raise awareness for these amazing sea creatures before it's too late!
SHOP VAQUITA PORPOISE
Frogs
The presence of frogs in an ecosystem is a sign of a healthy earth! This means frogs are an indicator species, and are also susceptible to disease. Nearly 1/3 of all species of frog are threatened or extinct. Preserving their home now is more important than ever!
SHOP FROGS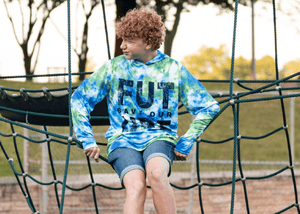 Save our Future
The phrase "Save our Future" has quite literally become our anthem, a call to action to work towards a cleaner, healthier planet for all! This hoodie design from the super talented Jackie Ghazazadeh Pultz, a Wisconsin-based artist, showcases a different animal in each letter of the word FUTURE, and has become our go-to hoodie when you can't decide which endangered animal is your favorite!
SHOP SAVE OUR FUTURE
Check out more endangered species...
---
Wearing water bottles?
Start with recycled water bottles, and end with an amazingly soft shirt!  Not only are you giving old water bottles a second chance at life, you are supporting US based companies all along the way!  
From trash to tee shirts!
Eco Friendly Gift Wrap from Swathe!
We have partnered with another amazing, eco friendly, Milwaukee- based small business! Get your Eco Evie Apparel order wrapped in Swathe- the first of it's kind, eco friendly, endlessly reusable fabric wrapping! Just add one of 2 Swathe designs to your cart with your Eco Evie order, and not only will you get your Swathe for just $10, we will also ship your shirt already wrapped! *Discount applied at cart*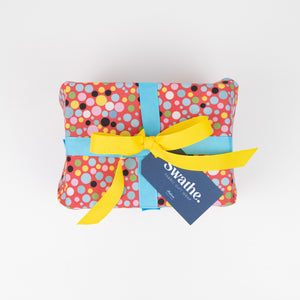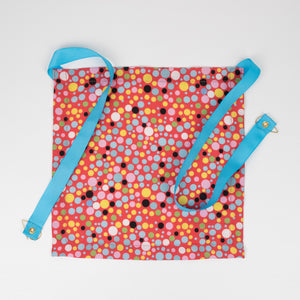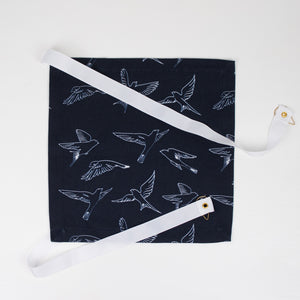 Eco Evie Apparel Catalog
Help the earth and give back at the same time! As always, all of our clothing is made from 100% recycled water bottles, right here in the USA, and every purchase gives back toward animal conservation programs!
View Catalog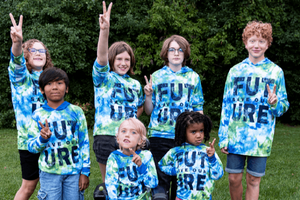 Show us how you #wearyourwaterbottles
Follow us on Instagram, Facebook, and YouTube by clicking the links at the bottom of the page!